Olive Oil Cake is the best Mediterranean treat you have probably never made.  Now is the time to make one.  The process is a simple and straight forward recipe with ingredient you probably already have on hand.  It is best to use a fruity and flavorful extra virgin olive oil.  This elegant treat can be topped with berries, a tart compote or even a fresh made whipped cream.  Enjoy this cake in the morning with a rich cup of coffee or after a pleasant dinner of chicken shawarma salad with lemon tahini dressing.  Whatever you do make sure you share it with friends or family.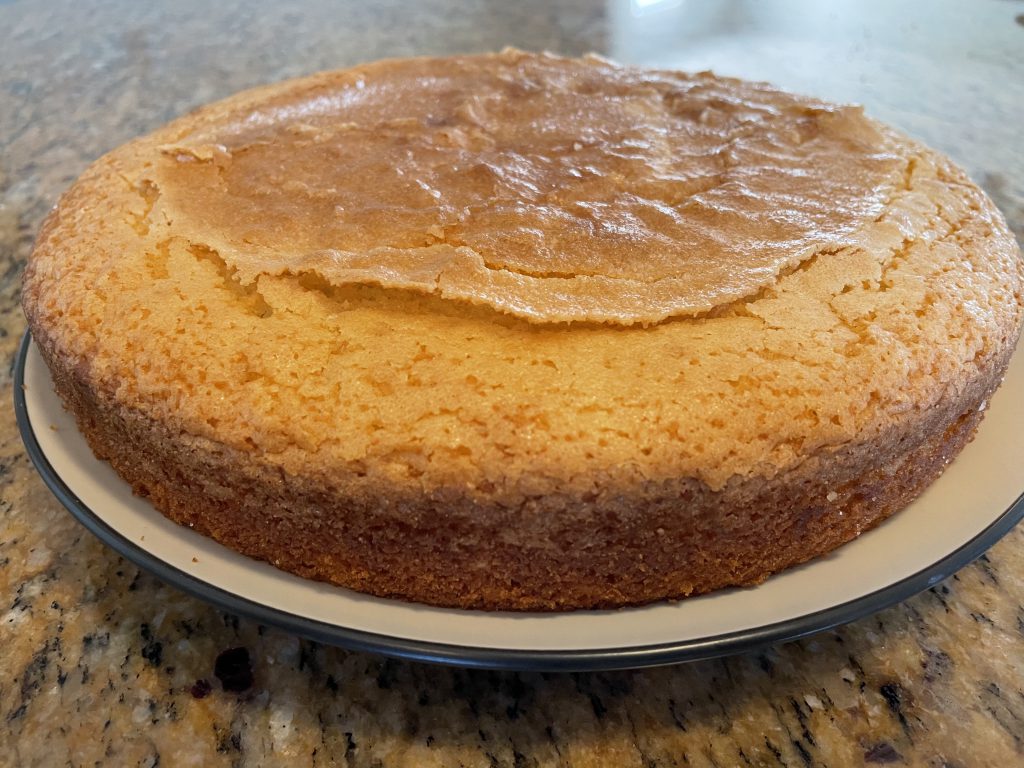 ---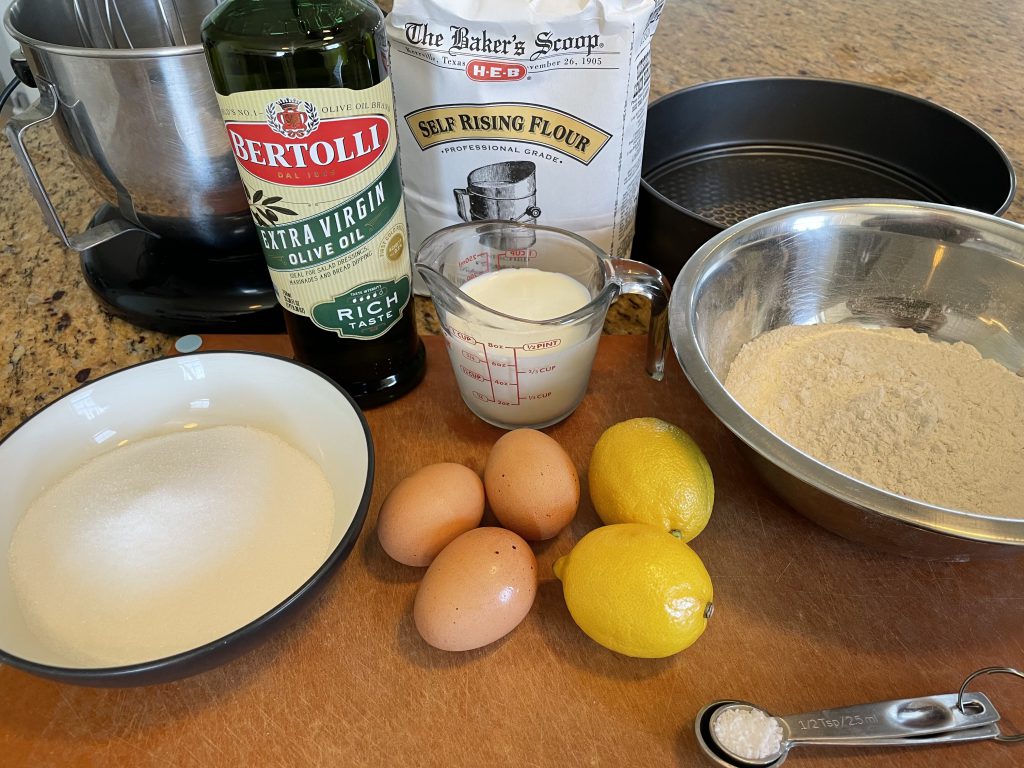 Olive Oil Cake
Yields
– about 8 servings
Prep Time
– 25 min
Cook Time
– 40-45 min
Ingredients
1 ¾ cup Self-Rising Flour*
1 ¼ cup Granulated Sugar plus 2 Tbsp
2 tsp lemon zest
3 eggs
½ tsp kosher salt*
¾ cup extra virgin olive oil (fruity)
¾ cup whole milk
Instructions
Using a stand mixer, whisk the eggs on medium speed until foamy.
Add 1 ¼ cups sugar and lemon zest while increasing the speed to high and whip until light and fluffy.
Reduce the speed to medium/low and gradually pour in the olive oil. Mix until fully incorporated.
Reduce the speed to low and add 1 cup of flour. Mix for 1 minute then scrap down the sides of the bowl.
Add in the milk and mix until fully incorporated.
Mix in the remaining flour then scape the bowl one last time.
Oil a 9-inch springform pan with olive oil.
Pour in the batter and sprinkle on the remaining 2 tablespoons of sugar.
Bake until golden brown and a toothpick pulls out with a few crumbs (about 40-45 min).
Cool at room temp on a wire rack for 15 min.
Run a knife around the outside of the cake to separate from the ring then pop the ring off.
Let the cake cook for 1 ½ hours before serving.
*If you do not have self-rising flour then use all-purpose flour with 1 tsp of baking powder and an additional ¼ tsp kosher salt.
---