Foodservice Strong – Links, Musings and Resources for the Foodservice Community during COVID-19
19 Apr 2020, Posted by Blog
in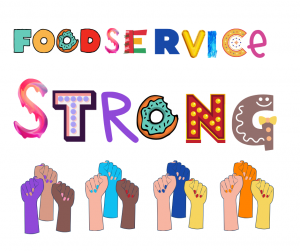 Hi there. We've always been a company who appreciated each other. Forbes Hever & Wallace, Inc. has a culture of family first and a commitment to building brands and partnerships. It started in April 1986 and has been the soft cushion we've fallen back on during hard times like lost lines, deaths, 9/11, recession and now COVID-19. So maybe this blog post is more about offering support to our shared foodservice community than all other things. At the end of the day we hope this page is a something of value to whomever stumbles across it. Whenever the day allows and we have something we feel is valuable we will add it here.
MUSINGS:
Something that has been uplifting to see is how many people have taken this time to step out of their comfort zone and be vulnerable in their outreach and in their social media risks. Please let this be something that remains!
RESOURCES:
Availability Update Sterilization of face masks: 
Edlund Knife Sterilizer re-purposed for mask sanitization.
Availability Update – Portable Handsinks:
Lakeside Portable Hand sinks with water heaters
Availability Update – Face masks / PPE:
Florida Seating pivots from furniture production to PPE manufacturing
Resources from Lakeside
Resources from Meiko about envelope virus, Meiko testing, and disinfection. 
Oklahoma Restaurant Association
Texas Restaurant Association 
National Restaurant Association 
School Nutrition Association
LINKS
: The CDC site probably gives the most comprehensive information about COVID-19 including prevention and workplace data.
CDC Link 
How to sew a face mask:
FACE Mask
Guidelines for Opening Up America. 
UPLIFTING & POSITIVE
: Some Good News by John Krasinski –
YouTube channel
 He's a hoot and brings good news with heart and humanity.
Good News Network
 has been around for a long time. Checking in once a day will give  you at least one positive story everyday.
Headspace free meditations 
– Meditation is scientifically proven to help ease stress. Headspace is a paid app offering "Weathering the Storm" series for free.
Free online exercise
 – Fast Magazine gives a list of free exercise apps
Foodservice for Thought podcast
 – Forbes Hever & Wallace, Inc. sponsors this podcast to help keep us all connected. #foodservicestrong Chef Chris Waltman is posting recipes on his blog post.
Check out the latest recipes here. 
Justin Olivares and Chef have been working on video content for training & fun. Want to learn how Justin makes chicken stock????
See for yourself. 
If you want to binge watch some great examples of humanity check out
The Kindness Diaries on Netflix.
We might just go back and re-watch them. And if kindness, humanity and purpose are just the thing to soothe your soul and make you feel connected you'll love the story behind
The Buried Life
. Some of us at FH&W were fortunate enough to see
Ben Nemtin
speak at MAFSI 2020 and it was life changing. Headspace (meditation app) started a podcast. It's a quick positive podcast with a small dose of perspective. Great for a five minute
HELPING Products:
Hand Wash Timer to provide higher level of safety measures, assures customers and employees, shows commitment to safe cleaning practices to health inspectors.